Off-Highway Vehicles
R-Ranch offers several locations for O.H.V. use on the property. "The 3,000" located across the creek from Cottonwood Campground has miles of off-road trail to explore, with difficulty varying from easy to very challenging. Upriver, across the road from Klamath Campground, "The 1,000" offers another area for O.H.V. rides. Public B.L.M. or U.S.F.S. land lies near the ranch and can be accessed from several points on or close to the ranch. Whether you're a beginner, novice or expert, you'll find a trail that is right for you.
Fishing
We have several fish ponds around the ranch property full of bass, bluegill and perch.  Trout can be found in Cottonwood Creek, and the Klamath River is renowned for salmon and steelhead. There is a fish cleaning station located in the Klamath Campground for your convenience. Additionally, there are numerous lakes, rivers, and streams within a couple hours' drive for fishing day-trips.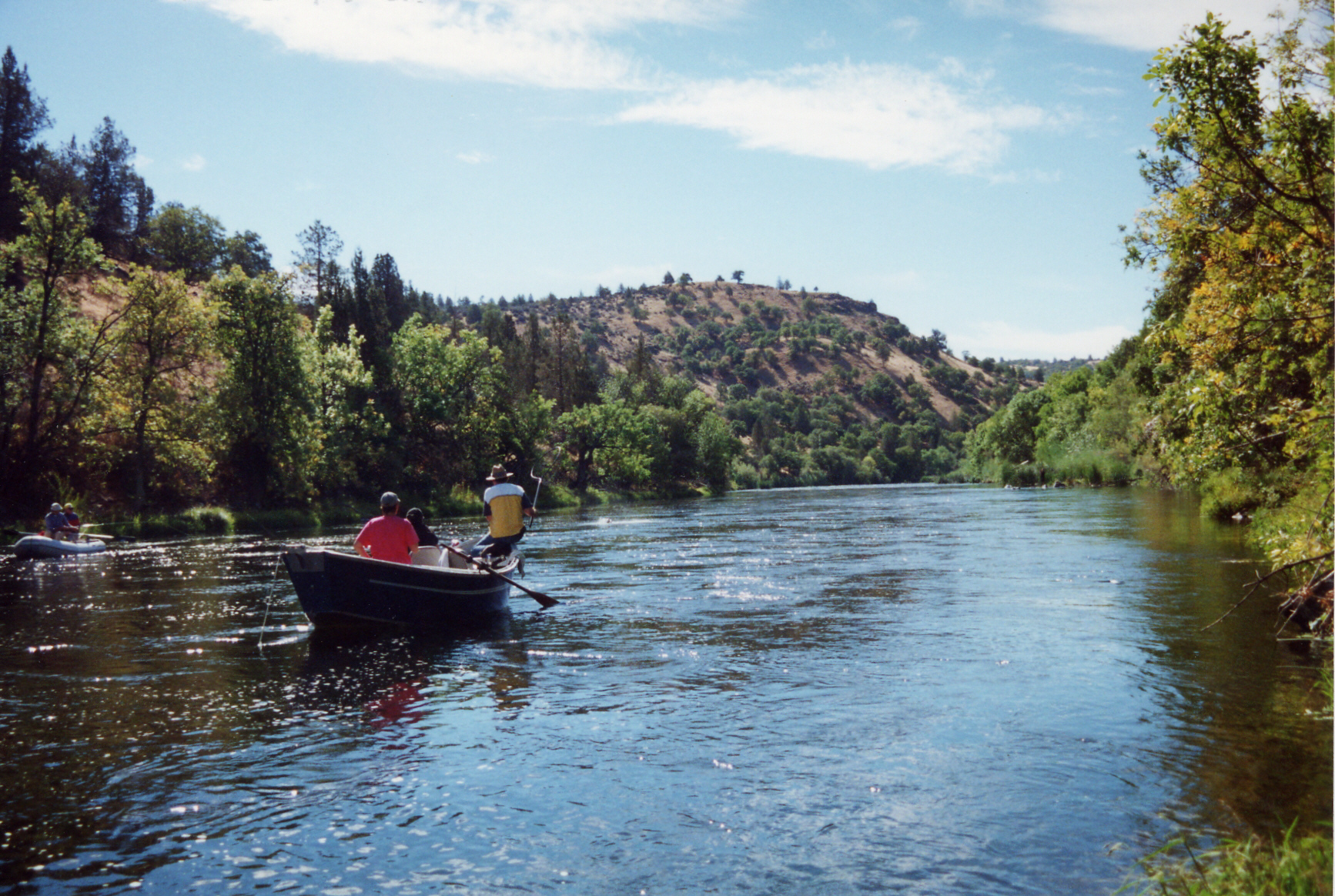 Hunting
With over 4,000 acres of undeveloped land, there are many hunting opportunities available on the ranch. Deer, quail, grouse, and pheasant are popular game on "The 3,000" and "The 1,000". Miles of public land are located to the east, north, and west of the ranch for additional hunting opportunities. A refrigerated game locker is located at Headquarters for the use of our owners and their guests.
Hiking & Nature Appreciation
R-Ranch is a haven for all manner of wildlife. Deer, heron, geese, ducks, backyard birds, squirrels, foxes, rabbits, wild horses, frogs, snakes, turtles, lizards, racoons, bats, osprey, and eagles are all frequently spotted at the ranch. Grab a pair of binoculars and find a quiet spot on the bank of the Klamath to birdwatch, or lace up your hiking boots, pack a lunch and plenty of water, and head into the hills behind Headquarters to discover springs, creeks, hidden canyons, sweeping vistas, and amazing wildlife. Don't forget your camera!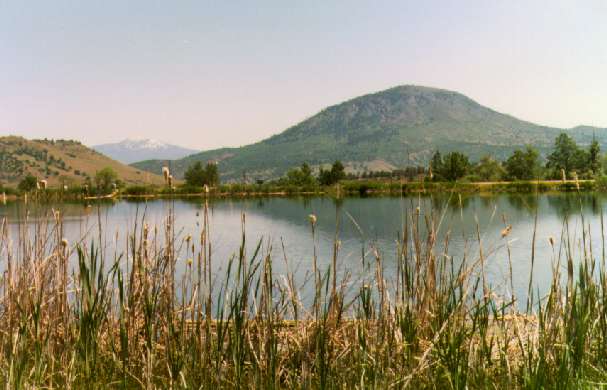 Horseback Riding
We love horses, and it shows.  Enjoy fully-equipped stables, an outdoor arena, a round pen, wash racks, barn, tack rooms, quarantine pens, several pastures, a boot room, miles of equestrian trails, and several ranch horses. You are welcome to bring your own horse to board during your stay, or ride one of the ranch string horses. We offer arena rides, wrangler-led trail rides, riding lessons, horse camps, and gymkhanas.  The Ranch provides boots, helmets, tack, and horses for our owners and their guests. For our more experienced riders, we offer the option to earn your trail card so that you can take the ranch horses out on the trails on your own. There is no additional charge for owners to ride the ranch horses on the trail or in the arena. Become an owner today so you can start horsing around with us!
Swimming
The seasonal outdoor swimming pool at Cottonwood Campground is a popular summer destination at the ranch. Three cabanas around the pool offer a shady place to relax poolside. The young and the young at heart enjoy cooling off in the inviting waters of the large pool. The R-Ranch pool is exclusively for the use of our owners and their guests.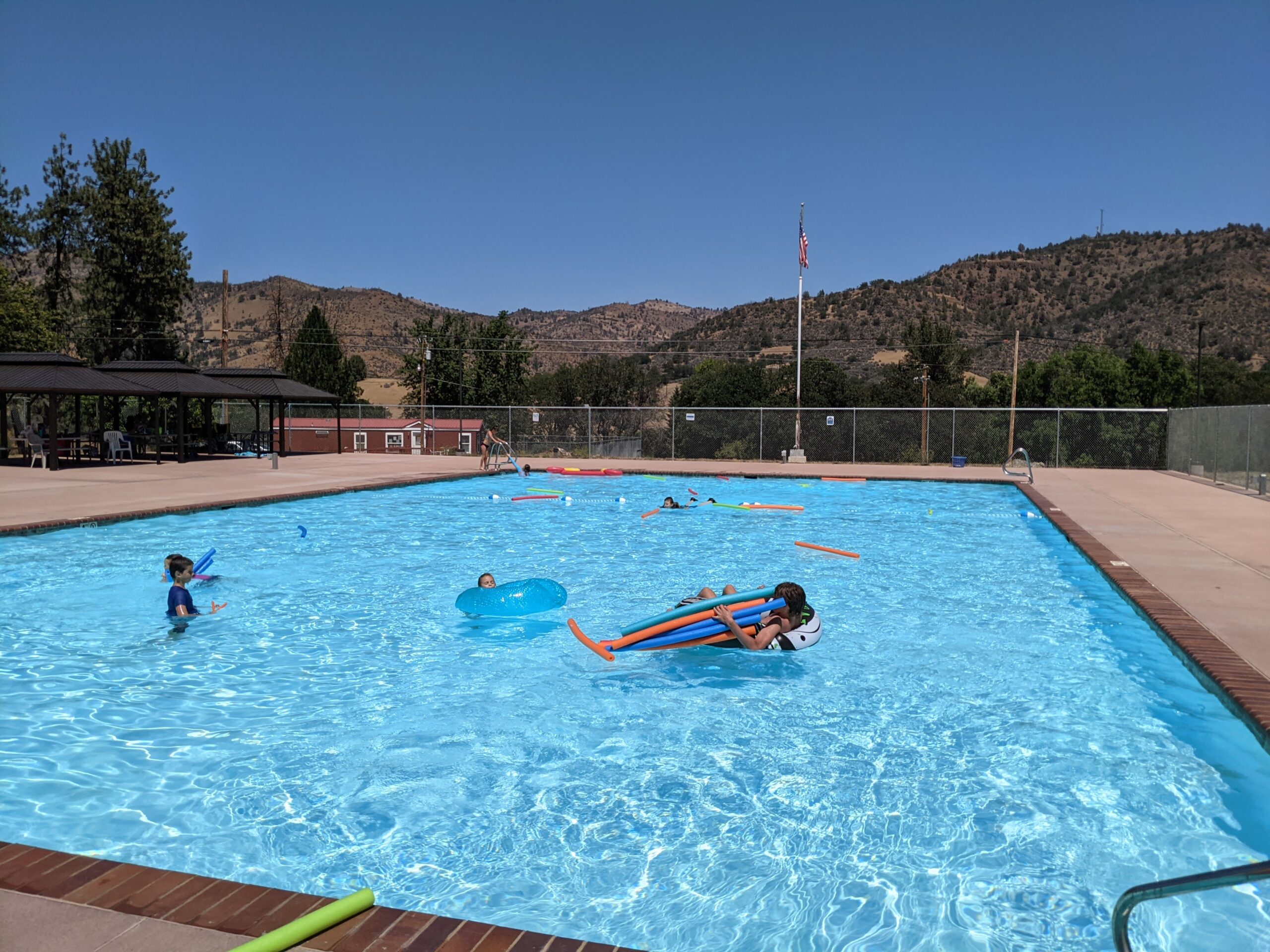 Gun Range
The Gun Range located on Copco Road on the way to the Klamath Area offers the opportunity for target practice for pistol, rifle and trap/skeet shooting. Regular organized shooting events take place at the shooting range organized by the volunteer Gun Club members.
Rafting & Kayaking

It's awe-inspiring to experience the scenic Klamath River from a raft, boat, kayak, inner tube, or SUP. R-Ranch has a private gravel boat ramp located in the heart of Klamath Campground that makes a perfect place to enter or exit the river. Many owners put in near the fish hatchery a few miles upriver and then float down the river back to camp. Ranch sponsored "group floats" occur a few times every summer, or there are local outfitters and guides that offer white-water adventures. Owners also enjoy kayaking on the calm waters of our large ponds.